News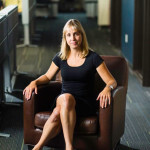 A lot of times people want to ask me about crowd funding. What is it? Is it legal?
---
With strategy, and a plan, I think I could keep my resolutions and accomplish a lot in 2014. This doesn't just apply to personal resolutions—think of your business, and all of the goals you want to set for it. You can reach those goals if you have strategies and a plan for implementing them.
---
If you are thinking about opening a franchise, be sure to watch our Google Hangout on "How to Choose a Franchise That's Right For You" first.
---
Announcing Palo Alto Software's second-annual Black Friday sale on LivePlan, the award-winning tool for planning, tracking, and managing your business from anywhere at anytime. Between Wednesday, Nov. 27, at 4 p.m. PST and Monday, Dec. 2, at midnight PST, you can buy access to an entire year of LivePlan for just $99. That's 60 percent [...]
---
Join Caroline Cummings and David Rose on Wednesday, November 20, at 10 am PST, for a free webinar on how to pitch your business to investors.
---
Congrats to Michigan for its #1 showing here among grad schools for entrepreneurship.
---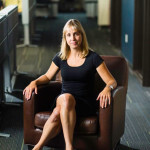 Every business owner knows they need to look at sales and costs to help determine their success. But what else should you be tracking in your business?
---
Are you stuck trying to organize your business's finances? Are you having trouble using QuickBooks or making QuickBooks financial reports? Do you need a better handle on reading your balance sheet, or preparing your cash flow statement? Is bookkeeping taking up way too much of your time? The first-ever #TrackThis TweetChat, hosted by @Bplans and [...]
---
Are you or someone you know a furloughed government worker? If so, we want to help you out.
---
As of September 23, 2013, American businesses can advertise that they are raising money, and it won't be considered a crime.
---