crowdfunding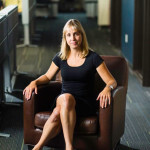 A lot of times people want to ask me about crowd funding. What is it? Is it legal?
---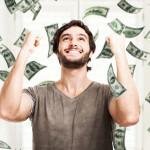 Whether you're a nonprofit, a new small business, a high-tech startup, or an up-and-running company, and whether you're looking for a loan or a grant or an equity-sharing arrangement, there is an option for you.
---
It may seem like everyone is a proponent of crowdfunding now, but sometimes, it's actually not the best option for your business. Turns out asking a large group of strangers for funding isn't all it's cracked up to be—depending on your business, of course. We asked a panel of nine entrepreneurs the following question: What's one good reason [...]
---
Mobility International USA (MIUSA) is a non-profit organization with an idea for a product. They know they have a good idea, but because they're a non-profit, they face all the usual difficulties of launching a new product plus the particular difficulty of launching a product they don't actually intend to sell.
---
Pinterest, the nature of entrepreneurship and the future of crowdfunding are in the news on June 24, 2013.
---
Wondering how to finance your startup? You can buy books on that topic, take courses, and hire consultants. It's complex and it changes fast for different times, places, and financing options. But for people just looking at this question for the first time, here 10 general rules and guidelines. Warning: There are exceptions in every [...]
---
(Note: This post today is written by Kelsey Arnold of Social Media Today. And, like the politicians say on the ads, "I approved this message." Tim) For entrepreneurs with the right strategy, this is an exciting year to launch a new business with high growth potential. The JOBS Act that was recently signed into law [...]
---
Fundraising is one of the most vital aspects of any organization. Whether you need money for an educational, scientific, philanthropic, creative, or business-related cause, comprehensive knowledge of how and where to solicit funds is essential. WeDidIt helps nonprofit organizations raise money through engaging crowdfunding campaigns. But for the past twelve months, we've been coming at [...]
---
It's never easy to leave a stable job to launch a startup. But sometimes circumstances align and a budding entrepreneur just knows that the time is right to make the leap. Sulaiman Sanni and his partner Ben Lamson were both working  for Meltwater Group, a large, well known Software as a Service company, Su as [...]
---
Getting a big project or business off the ground isn't easy. There are often  startup costs that can hinder your development and slow progress to a crawl. While the typical solution to this problem is to max out the credit cards, get a loan from the bank, or find a private investor or an investment [...]
---