employees
Considering hiring a virtual team? Be sure to follow these tips on how to run an efficient distributed office.
---
Here is a simple calculator to determine how much your business can benefit from having an automated time tracking solution.
---
When somebody on your team presents you with some surprise good news, the results of a job done well, or a task accomplished with extra merit, you really need to react quickly, and well. Here's what I recommend you do when somebody on your team does an unusually good job at something.
---
Somebody asked me the other day what I look for in employees. As I think about it, I can boil what I'm looking for in an employee down to these three things.
---
After logging a few long days and working hard, your employees can start to lose their juice. How do you keep your employees motivated when there's a big project or deadline?
---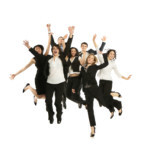 As cartridgesave.co.uk has matured, we have come to understand that people make the business, so we have put into place a set of rules that we abide to in all aspects of our work: "Is it better for our customers? Is it more efficient for us?"
---
You run a business and wear many different hats, one of which is making sure that those you employ are both productive and satisfied with their jobs. So, imagine the feeling in the pit of your stomach when you come to realize that the payroll provider you hired to make sure all your workers are [...]
---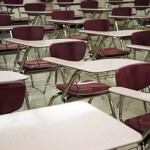 In parts one and two of this three-part series, I covered how to get started with your plan, setting clear goals, training methods, and documentation. Today I'll discuss revising and evaluating your plan. Being Realistic As discussed previously, you should establish goals for training based on the needs you have identified in the employee through [...]
---
In Part 1 of this three-part blog, I talked about where to start with your training plan, and the oft-overlooked step of setting simple goals. Here, I'll discuss scheduling, common training methods, and documentation. Make a Schedule and Stick to It If you are in the restaurant business, you already know how important it is [...]
---
In this 3-part guide I'll go over some of the basics of designing your own employee training plan. This is written for restaurants but contains a lot of information that should be useful to any business.
---