tips
Considering hiring a virtual team? Be sure to follow these tips on how to run an efficient distributed office.
---
When Shauna Davis started Stepping Stone Wedding Rentals and Events, it seemed like a natural fit—her experience as a bridal consultant gave her direct access to her target market and after her own wedding in May, she had plenty of decor to share. The business took off quickly. She knew she needed to expand or [...]
---
---
If you own a traditional "brick and mortar" business, it's easy to assume a lot of the business tips you read online simply don't apply to you. The truth is, they do!
---
What most business owners want (and need) is to have it done, not to be told how to do it.
---
The first-ever Bplans #askadeveloper Tweetchat is your opportunity to get free consultation from a professional computer programmer on any of your programming-related questions, no matter how basic or advanced they may be.
---
If cheap, efficient, crowd-pleasing and fun sound good to you, then you might just be the ideal candidate to create a microsite. We've assembled some tips to guide you in your quest for microsite greatness, as well as some examples of microsites out there that are killing it.
---
Having long-term vision is one of the keys to good leadership, and necessary for any successful business. With long-term visions come long-term projects—and the longer-term the project, the harder it is to manage your team's progress towards completing it.
---
Some of these tips are (in my opinion) truly bad advice, and some are great, but they are all worth reading. And the ones I'm including in this post seem very true to me.
---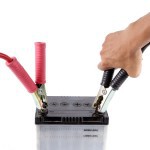 ---