twitter
TweetChats are a valuable tool for small businesses, whether those businesses are acting as participants or hosts.
---
Writer's block? It turns out that starting and finishing your business plan is a whole lot easier than you thought.
---
In honor of National Programmer's Day, we invite you to join us on Twitter with your computer programming questions today for the first-ever Bplans #askadeveloper Tweetchat.
---
---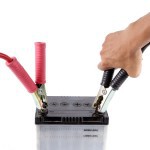 ---
Today's consumers expect great customer service and if they don't find it, they'll spend their money elsewhere. What can you do to go above and beyond to ensure customers not only buy from you, but also recommend your business?
---
It started in the 1990s with "Google" and "Yahoo" (which, if you didn't know, named themselves after a misspelling of the huge number "googol" and an acronym for "Yet Another Hierarchical Officious Oracle", respectively).
---
---
---
---